What's the History of the Alfa Romeo Logo?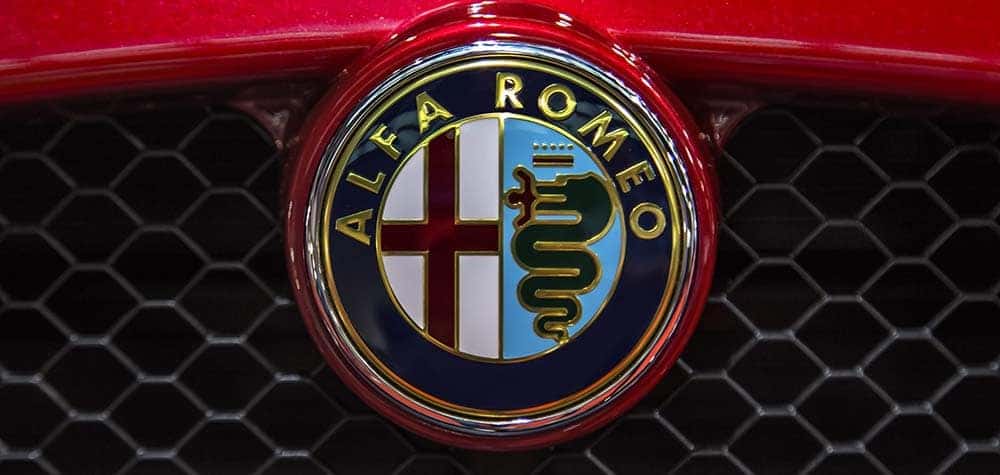 The enigmatic Alfa Romeo logo isn't an ordinary logo you'd see on most Bonney Lake badges. With red cross on a white field on the left and what looks like a snake eating someone on the right, it's a mysterious little number. Alfa Romeo of Tacoma is here to pull back the veil and tell you exactly what the mysterious logo means.
Your Slice of Alfa Romeo History
The left side isn't too hard to work out. That red cross on a white field? It's Milan's flag – soccer fans will recognize it from A.C. Milan's logo. And the man eaten by a snake thing? That goes right back to the Crusades. Yep, you read that right – the Crusades. Otone Visconti, the founder of Visconti Family, defeated a noble Saracen knight and followed custom by adopting the symbols carried on his shield. The human is actually coming out snake, symbolizing his becoming a new man. This logo sits nicely on vehicles that look different – and new – from the others you'll see speeding down SR 7.
Ready to Check the Logo Out?
If you'd like to check out the logo, learn more about our history or where our vehicles are made, why not visit the Alfa Romeo Tacoma showroom today? Contact us to get started.
Latest News from Alfa Romeo Tacoma
The new Alfa Romeo lineup offers plenty of luxury Italian flair for Puyallup and Olympia drivers. But what's the industry and consumer consensus on Alfa Romeo reliability? Learn more about Alfa Romeo reliability reviews and ratings here at Alfa Romeo of Tacoma by Puyallup. New Alfa Romeo for Sale Contact Us Alfa Romeo Giulia Reliability Cars Dot Com:…

Trying to use the key fob on your Alfa Romeo Stelvio so that you can head to your favorite Tacoma museum? You'll want to consult this guide. That way, you'll best understand how to use your Alfa Romeo Stelvio key fob. Learn the ins and outs of your Alfa Romeo Stelvio here at Alfa Romeo of Tacoma. Contact Service…

The 2019 Alfa Romeo Giulia configurations include Giulia Base, Sport, Ti, Ti Sport, Ti Lusso, and Quadrifoglio. Equipped with two thunderous turbo engines and cutting-edge interior features, the new Giulia is a performance sedan worthy of the Alfa Romeo logo. Learn more about the Alfa Romeo Giulia trim levels below, and find out which is…